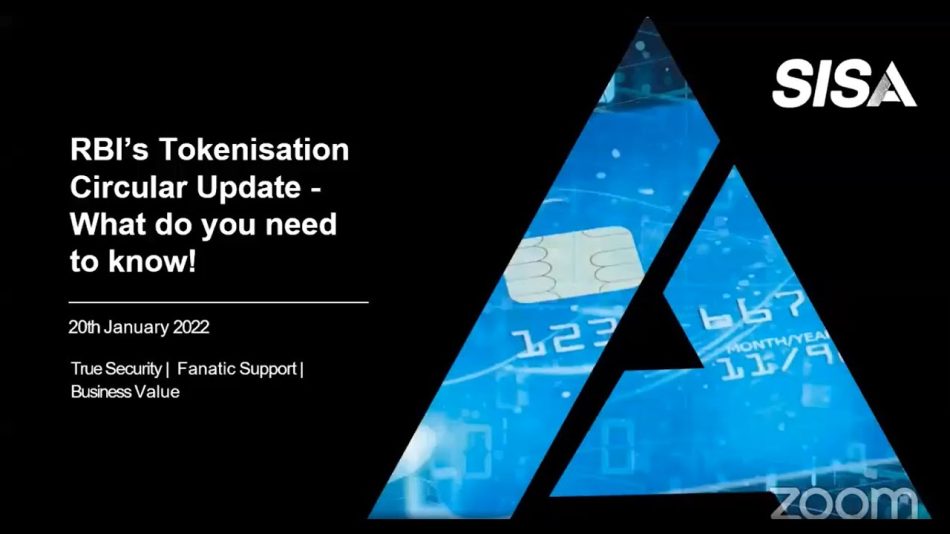 RBI's Tokenisation Circular Latest Update – What do you need to know?
To secure online card transactions, RBI's guidelines (September 2021) mandated the adoption of CoF (card-on-file) Tokenisation and prohibited merchants from storing customer card details with effect from January 1st, 2022. In the light of concerns over industry readiness for such a transition, RBI has extended the CoF Tokenisation deadline by 6 months till June 30th, 2022.
Kaushik Pandey, Global Head – Compliance and Testing Services, SISA, on January 20th, 2022, detailed insight about RBI guidelines on Tokenisation and the impact of the new process on industries, consumers, and the Indian payment system.
Key Takeaways from the webinar:
What is Tokenisation?
Why is Tokenisation required in today's digital transaction era?
Which industries have been impacted due to the current tokenisation process?
How to implement Tokenisation in your organization?
What all security parameters should be considered while implementing tokenisation?
RBI's purview on the same and updated timelines.