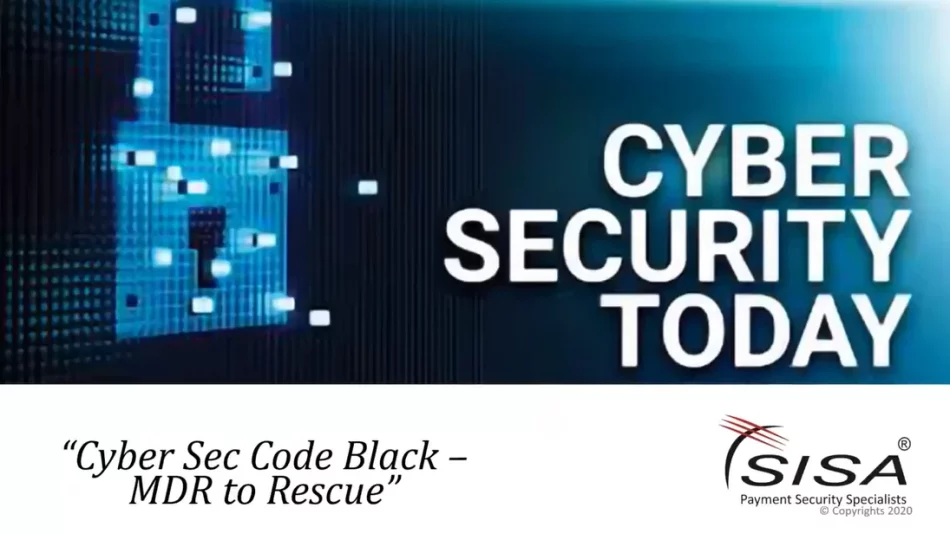 CyberSec Code Black – MDR to Rescue
Remote working has become the new normal today. With the immense benefits of remote working, a majority of employees are opting to work from home.
Like a coin with two sides, remote working has its pros and quite a few data security cons. Security threats increase when an employee accesses data outside an organization's servers and internal networks.
A recent study shows a staggering 94% of malware delivered via phishing in 2019. Besides, cyber attackers are on a constant recon for the vulnerabilities on the remote working endpoints to launch MiTM attacks.
In this situation, organizations must take a proactive step in shifting their focus from data center based security monitoring to end-point security. Organizations must know and understand evolving cyber threats and introspect on ways to improve security posture.
The webinar addresses the security threats faced by organizations during high-risk times and educates the cyber world with security best practices.
Understand the security threat pertaining to remote working
Learn how to be prepared to uphold security during high-risk times
Introspect your security best practices
Know the importance of monitoring endpoints and a few tips to improve end-point security
Learn how phishing and ransomware has taken over a boom during the COVID-19 outbreak