5 Reasons Why You Should Pursue CPISI 2.0 Certification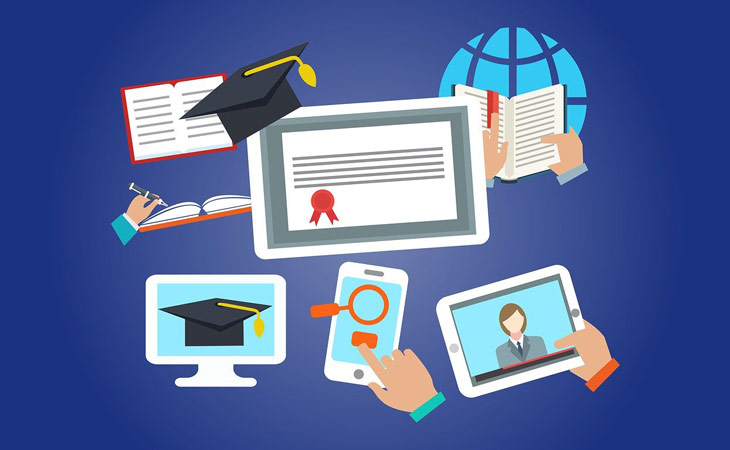 Protecting payment data has become one of the most critical roles of cybersecurity teams, and the need for professionals with payment security skills is far outpacing the number of qualified individuals.
Companies looking out for skilled people to help them comply to emerging regulations in the payment security field is making it a career choice worth pursuing. The benefits of CPISI 2.0 are multi-faceted, particularly where an individual's capability needs more than just experience.
In this article we will be discussing why businesses are looking for professionals with payment security skills, and why you should take CPISI 2.0 certification right now. We will also talk about the benefits of gaining CPISI 2.0 certification in terms of career growth and industry influence, and what comes next.
Why are businesses looking for professionals with payment security skills?
Businesses are making advancements in payment innovation for facilitating real time payments, digital currency, and open banking support. However, security of the sensitive data of the customers, especially on the regulatory and compliance front, is pushing businesses to develop capabilities in the payment security domain.
Although the pursuit for more skilled professionals in payment security and cybersecurity as an overall is on full momentum, Frost & Sullivan predicts that the growing gap between available qualified cybersecurity professionals and unfulfilled positions will reach 1.8 million by 2022.
Pay attention, 8 out of 10 US citizens fear that businesses are not able to secure their financial information while the cost of cyberattacks is highest in the banking industry, reaching $18.3 million annually per company.
What payment security skills (particularly) are companies looking for?
Academic and training institutions want to meet the industry's talent demands, but they are struggling to create a robust curriculum that can keep up with the pace of change in technological advances and regulatory standards.
What are those in-demand skills in the payment security field? These skills can be classified in 2 categories: core attributes and core capabilities.
| | |
| --- | --- |
| Core Capabilities | Core Attributes |
| Knowledge of new and emerging payment technologies and innovation channels | Knowledge of existing industry regulations subject to payment security and privacy |
| Ability to detect evolving threats and vulnerabilities in the payment landscape | Ability to assess payment security risks and adapt to shifts in compliance standards |
Let's learn more about how CPISI 2.0 offers an edge to its participants.
1. CPISI 2.0 is an Accreditation Program
The advanced payment data security workshop, CPISI 2.0 certification, is formulated by SISA Information Security, a global Forensic Driven Cyber Security Company.
CPISI 2.0 has been recognized by the National Payments Corporation of India (NPCI) as a key lever for raising awareness on payment security and regulatory standards across the globe.
In addition, the curriculum of the CPISI 2.0 payment security certification is recognized by leading regulatory standards for being updated frequently according to industry trends and needs. CPISI 2.0 is a popular certification in the payment security field for upholding rigorous standards around the development and maintenance.
2. Global Recognition of CPISI 2.0 Certification
The CPISI 2.0 certification program by SISA is conducted regularly across South Asian countries India, Bangladesh, and Sri Lanka; Singapore, Hong Kong, Philippines, and Malaysia; and for the US and GCC countries.
The advanced payment data security workshop is conducted online on a virtual platform for ease of access. While 20,000+ individuals have already been certified by the CPISI 2.0 payment security certification, it receives at least 1000+ applications every month from across the globe.
The CPISI 2.0 is globally recognized by companies and organizations such as Deloitte, KPMG, EY, pwc, IBM, and others.
3. Mapped to Industry Frameworks
The CPISI 2.0 page on SISA's website reads, "Beyond existing PCI DSS implementation training programs, CPISI 2.0 workshop not only equips you with the correct mix of data security controls, but also prepares you for what is yet to come in the payments security regulations." The CPISI 2.0 payment security certification has received an overwhelming response for the same reasons and many testimonials that echo the same words.
From local payment security governance to global, across major markets including India, US, GCC, and Europe, CPISI 2.0 is designed to help companies truly leverage regulatory changes for their advantage in payment security.
CPISI 2.0 educates cybersecurity personnel to adopt a comprehensive, hybrid risk assessment approach towards payments security across a breadth of payment forms that are yet to disrupt the markets.
PCI DSS, ISO 27001, NIST, SWIFT, and Regional Data Security Regulations (includes Central Bank Regulations)
Card Data, Payment and Transaction Flow, New Forms of Payments and Technology in Payment and Possible Security Threats
Best Information Security Practices & Controls
In-depth breach analysis of data breaches (based on 15-20 forensic investigation cases)
What's more? The CPISI 2.0 is an advanced payment data security workshop as it is backed by deep forensic investigations done by SISA that provide its participants real-time, practical insight into the payment security landscape.
4. Career Growth
CPISI 2.0 has consistently made it to the list of top paid payment security certifications in the past 2-3 years. While any cybersecurity professional received an average payout of $75,647 per annum, payment security professionals with CPISI 2.0 certifications have received salaries ranging from $100,000 to $140,000 per annum.
Usually, it has been noticed that professionals with CPISI 2.0 payment security certification have proven their skills in their employer organizations to be promoted as mid-level payment security auditors, payment security administrators, payment security consultants, and risk and compliance heads in banking and financial services sectors.
5. CPE Credits
CPE stands for Continuing Professional Education, and Certified Public Accountants are required to receive them to maintain practice license.
For CPISI 2.0, CPE certificates with credits will be available for use within 2 weeks of the successful completion of the certification.
What Comes Next?
Receive hands-on experience by attending this 2-day advanced payment data security workshop and gain a CPISI 2.0 certification. Achieving CPISI 2.0 certification provides the added benefit of entering a forum of qualified payment security professionals with more than 20,000 members. You'll have access to industry events and summits held around the world as an influencer.
Final Thought: Getting certified in CPISI 2.0 will depend on your professional goals and industry preferences. The above-mentioned benefits of taking CPISI 2.0 certification are only interesting for ambitious individuals who are thinking of leading the future of the payments landscape.
For more information about CPISI 2.0 workshop and certification, visit the CPISI 2.0 page on SISA or chat with our CPISI advisor by writing to training@sisainfosec.com.