9 Things to Keep in Mind while Choosing a SIEM Solution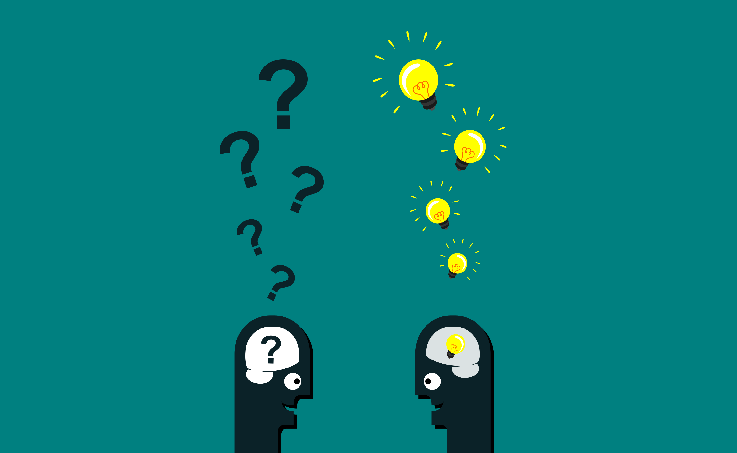 Today, cyber security is one of the biggest concerns for organizations across the board. Over the years, cyber threats have grown both in number and intensity. As per a study by the University of Maryland, a hacker attack happens every 39 seconds on average making cyber-attacks alarmingly common.
Information security threats have become a challenging issue in today's world. Studies show that 64 percent of companies have experienced web-based attacks while 62 percent have been exposed to phishing & social engineering attacks. 59 percent of companies experienced malicious code and botnets and 51 percent experienced denial of service attacks. Data compromises can be deeply damaging and costly for businesses. According to Juniper Research, cybercrime will likely cost businesses a total of over $2 trillion in 2019.
In this context, investing in the right Security Incident and Event Management (SIEM) solutions becomes crucial for continued data protection, which is one of the key aspects for uninterrupted business success.
With the right solution in place, businesses can not only identify attacks in real time or before they happen, they can also react to and mitigate threats before any potential data leak happens. Most of the time, attacks never happen suddenly or in isolation. If tracked closely, suspicious activity leading to a possible data breach such as infiltration, lateral movement, exfiltration etc. can be detected weeks or months before a potential outbreak. Therefore, it is imperative to have the right SIEM solution to safeguard against costly cyberattacks.
The question then is, what factors should a CISO consider while choosing a SIEM solution?
Here are some things to look out for:
Threat Intelligence and Analytics Capabilities
Consider how the tool successfully combines forensics knowledge with Security Operations and applies ML and AI to the logs generated. Machine learning can greatly enhance this process through its ability to learn from the host environment. This gives the system a certain edge while performing specialized tasks.
Most traditional SIEM solutions offer regular data logging, which relies heavily on alerts from a security tool. It enables advanced capabilities to perform log trend analysis, threat hunting, forecasting, etc. Intuitive machine learning algorithms ensure ease of usage and provide support for security analysis. At the same time, machine learning frees up time from the engineers, allowing them to focus on higher pay-off activities, threats, etc.
With threat intelligence capabilities, the solution can provide intelligent insights about network behaviour and also document any suspicious activity that could indicate malicious intent.
Ability to Manage Logs
A good SIEM tool should collect numerous logs from various sources, store them in a centralised location and manage them according to the requirement of the security team. It should analyse each and every log that is generated.
Correlate Security Incidents
The tool should be able to correlate security events and detect threats based on the correlation equations given. For example, if a brute force attempt happens, then the tool has to correctly detect it, fetch the logs, and make a record of the series of events and stamps along with generating high alerts.
Timeliness
When it comes to cybersecurity, time is of essence. In the event that a DDoS attack brings down your websites and your systems, you need to ensure that it comes back up in the shortest time possible. The longer the downtime, greater is the damage to reputation not to mention the loss of revenue.
Any attack needs to be addressed through an analysis of both real-time and historical security events, as well as inputs from a variety of contextual data sources. Therefore, it is crucial that your IT security team is on top of possible threats and has the necessary updates at hand at all times. Otherwise, it might not be well-equipped to take on the threat.
Reporting
Similarly, a customized reporting format that records and reports tickets based on round-the-clock monitoring is useful. Such depth of reporting is difficult through manual tracking, so an automated system is preferable.
Generating SIEM reports manually is not suggested as it is a time-consuming process and it may impact the efficiency of the whole Incident response and detection process. It is always suggested to go by automation.
Hence, the tool should have the capability to generate various types of reports that can show the log monitoring process, gives you an understanding of the scope, on which the Security Operations are being applied, automatic reports at the time of breach and importantly the reports that can be used during security compliance process.
The reporting tool must be equipped to support reports such as:
Time series report
Overall distribution graph
Network Traffic
Service Usage
In addition, Geo IP log tail graphs help in general reporting and also provides options with respect to the choice of report.
Forensics Capabilities
Forensics play a key role in solving breach incidents. Unless the SIEM solution provider has core expertise in information security, they may be ill-equipped to assist in the event of an incident. Unfortunately, most traditional SIEM service providers lack the security intelligence and threat management capabilities required in order to take timely action. So, this needs to be a parameter for consideration.
Going for a POC
Since hosting a SIEM tool requires considerable cyber security expertise, the tool that you choose needs to consider your existing in-house capabilities in managing security. If you already have a team, you need to evaluate its knowledge and capacity to perform security operations and work out an agreement accordingly with the SIEM solution provider.
Also, it is always suggested to go for a Proof of Concept while choosing a SIEM tool. Question yourself on whether the features of the SIEM tool and its speed aligns with your company's security requirements.
The Ability to Ingest and Process Network Logs
Any network logging process typically generates large amounts of data that needs to be tracked, ingested and processed correctly. Also, this likely to come from a variety of sources and be in a multitude of different formats. For instance, the incoming data could come from sources such as firewalls, routers, or anti-virus software to name a few. Retro-fitting an existing SIEM tool with new connecters for new sources of data is often a costly and time-consuming process.
So, the ability of the SIEM tool to ingest and correctly process data from a variety of sources is important.
Ease of Deployment and Resource Utilization
For the SIEM tool to run successfully, it needs the cooperation of various departments within the organization. Therefore, the deployment process requires the cooperation of all leaders. The simpler the deployment process, the easier it will be to get intracompany support. Also, better resource utilization is an important factor when it comes to choosing the right SIEM.
To sum up, managing security is one of the biggest challenges for businesses given the heightened threat landscape. A good SIEM solution plays a key role in ensuring sustained success for your organization. However, the success of a SIEM deployment hinges heavily on choosing the right SIEM solution in the first place.
There are numerous SIEM tools in the market with diverse features and capabilities. Yet, the best tool is the one that aligns with your organization's security requirements and its ability to learn from instructions to monitor and hunt threats in the best possible way. Choose wisely!