CREST-Accredited Vulnerability Assessment and Penetration Testing Services
Level up your security with SISA's extensive spectrum of VAPT services certified by CREST. A mark of excellence and credibility, SISA provides VAPT services of highest quality and technical standards as approved by CREST.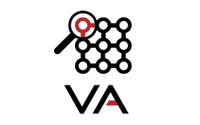 CREST-Accredited Vulnerability Assessment Service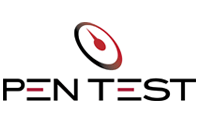 CREST-Accredited Penetration Testing Service
Why is it important to use a CREST accredited Vulnerability Assessment and Penetration Testing service provider?
When procuring VAPT services, it is essential to have confidence in the provider's capabilities and quality standards. CREST assesses an organization's policies, processes and procedures related to the services and establishes a 'stamp of approval' as deemed fit for purpose.
Advantages of using a CREST accredited VAPT service provider:
Assurance of penetration testing being executed by highly skilled, knowledgeable and competent individuals
Effective and enforceable Codes of Conduct by the VAPT service provider
Abiding by and qualifying industry benchmarks for VAPT services
CREST penetration testing and vulnerability assessment services accreditation is a mandatory requirement for financial institutions complying to regulatory standards in Singapore, Malaysia, and other nations in Asia
SISA's CREST-Accredited VAPT Services
As a CREST-accredited VAPT service provider, SISA will deliver comprehensive, end-to-end vulnerability assessment and penetration testing services along with the level of post-test remediation activities needed to strengthen your security posture.
Vulnerability Assessment Services
Our CREST-accredited vulnerability assessment services help you proactively Identify, classify and address cyber risks. Through our vulnerability assessment services, you will be able to identify assets at risk and test the effectiveness of security controls. We will also provide recommendations to secure high priority risks and guide on mitigation strategies.
Penetration Testing Services
We have experienced that penetration testing done by CREST member companies help determine the practical level of security preparedness and magnitude of risks posing an institution.
Our CREST certified penetration testing professionals have a wide range of experience in using a combination of automated and human-led techniques to simulate real-world attacks and exploit vulnerabilities across all layers of your network.
We follow best ethical and technological standards, as assessed and certified by CREST, for delivering penetration testing services across the following areas:
Infrastructure testing
Application testing
Mobile application testing
Wireless network testing
Build and configuration review testing
Social engineering and phishing simulation
As a part of the reporting and remediation activities, we provide the support needed to fill gaps in security controls and address the vulnerabilities.
In addition to its CERT-In empanelment and ISO certifications, SISA is one of the top 4 Payment Forensic Investigators positioned well as a CREST-accredited firm to serve the VAPT needs of our customers across Singapore, Malaysia, and other nations in Asia.
Engage with a CREST-accredited VAPT service provider. Fill the form below to schedule a free consultation with our CREST certified consultants.