What is Threat Hunting in cybersecurity domain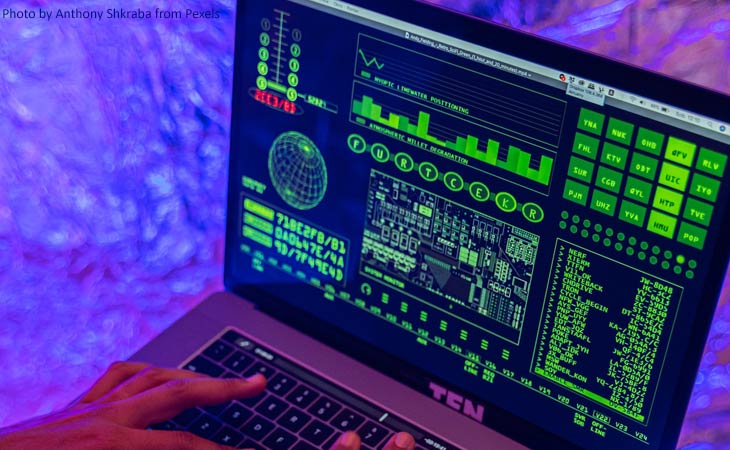 Definition: Threat hunting is the practice of detecting cyber threats lurking in the digit networks. Suppose you have heard of companies' data being breached for not discovering the attackers' position. In that case, threat hunting can be the process they require to identify those security incidents before the breach occurs.
To be successful with threat hunting, cybersecurity teams must be equipped with the right technical knowledge and toolsets to detect different types of malicious cyber threats ranging from malware and phishing to zero-day exploits and man-in-the-middle attacks. Just as how digital systems evolve, cyber threats are also increasing in number and diversity.
Why is threat hunting important? What are the steps and methodologies of threat hunting? Does your business need a threat hunting solution?
We try to answer such questions and more about threat hunting in this blog post.
What is Threat Hunting?
Threat Hunting is a core cybersecurity process that relates to actively seeking out and investigating cyber threats rather than relying upon a firewall or threat detection system. It is proactively searching for malwares or attackers trying to get in your network or may have been there for quite some time.
The attacker might be quietly siphoning off data, patiently deriving confidential information from organization networks, or working their way through the network laterally looking for classified credentials to steal key information.
To illustrate, threat hunting is the process of looking at all current and historical data with the assumption that an unknown threat may have already entered your environment.
Why is threat hunting a popular process in cybersecurity?
The term "threat hunting" was probably coined by security analyst Richard Bejtlich, who wrote in 2011: "To best counter targeted attacks, one must conduct counter-threat operations (CTOps). In other words, defenders must actively hunt intruders in their enterprise."
To actively defend the internal network, organizations resort to threat hunting as a strategy to search through their networks and endpoints to detect indicators of compromise (IoCs) and threats such as Advanced Persistent Threats (APTs) evading the existing security system in place.
The proactive nature of threat hunting makes it unique as compared to other cybersecurity methods such as traditional perimeter-based security tools.
Steps to conduct proper threat hunting
Internal team or external vendor 
When you decide to initiate a threat hunting activity, there will always be a question of whether to have an internal team to do the exercise or hire a vendor.
Some organizations have skilled and talented members who can lead the threat hunting process as a function. However, they would require solely working on the hunting assignments, equipping, and exclusively focusing on the task.
When an organization lacks the time and resources that the hunting team requires, it should consider hiring an external vendor to handle the hunting and reporting activity. The vendor should take care of all the collection and monitoring of logs and reporting any anomaly to the organization's security team.
Planning and Scope 
The organization needs to have a proper plan on where they should start and how to take the activity forward, like which devices and networks should be monitored, threat intelligence resources to look up for the accessible repository of malware hashes, IOCs, IOAs, etc.
The scope of monitored devices and networks can always increase as part of continuous exercise. Moreover, knowledge repository will be enhanced with the activities and experiences gained from the ongoing activities.


Tools and Solution 
Although human skills and talent are essential, threat hunting exercise requires software to enable the members to amplify their hunting task. Numerous tools and solutions in the market – paid and open source can work in harmony to get the job done.
However, every organization will have its own sets of a challenge if they go ahead, be it understanding the dashboard or utilizing the full potential of the tool, or challenges in automating the routine tasks like log collecting from network and endpoints, organizing the logs, reporting any anomaly to the security team members.
A good SIEM is important and one of the many tools for threat hunting activity. It allows you to bring together your diverse datasets and present them in a way that reveals insights with the least possible effort.
To help you on how to choose a SIEM solution – read our blog 9 Things to Keep in Mind while Choosing a SIEM Solution.


Continuous exercise and learning 
Threat Hunting is not a one-day or one-time activity. The nature of the threat hunting exercise is continuous monitoring and learning from owns experience and globally available resources on types of new attacks, malwares, their IOCs and IOAs and implementing the learning in the monitored environment as a proactive threat hunting exercise.
Does your organization need threat hunting?
Although threat hunting is a complex routine task, with the right people, technology, and resources, it can make a massive difference to your organization's security posture and prevent major catastrophic security incidents even before they occur.
Due to the recent increase in data breaches, most companies today realize the imperative of building proactive threat hunting capabilities either by themselves or by getting into a contract with third-party vendors. .