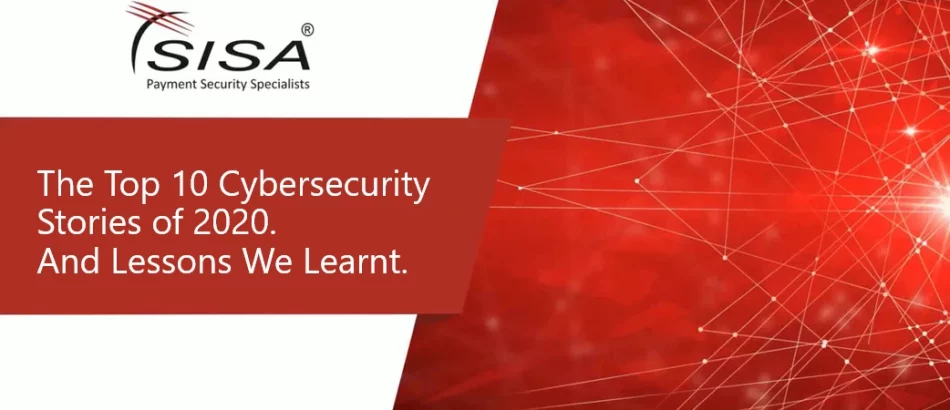 The Top 10 Cybersecurity Stories of 2020 | Lessons We Learnt
There is no doubt, as the new year starts, that 2020 has been quite the year of digital menace as cybersecurity is concerned. Let us take a look back at the 10 biggest cyberattacks that took place in 2020 and examine what they mean for cybersecurity in 2021.
Let's be very clear – cyber criminals are after every opportunity to find vulnerabilities, steal data, make money and cause chaos in the business world. In fact, with the pandemic forcing entire populations to switch to remote working conditions during 2020, cybercriminals found novel opportunities to attack businesses and trigger mayhem. And we have learnt our lessons.
The 10 Biggest Cyberattacks of 2020
The biggest of them perhaps came to light when SolarWinds called it a 'Supply Chain' attack that impacted 18,000 of its customers including 425 companies in Fortune 500. While 80% firms across the globe have noticed an increase in cyberattacks, it is remarkable that 27% of cyberattacks are targeted at banks and healthcare businesses.
This webinar is about the 10 biggest cyberattacks that constantly made to the headlines in 2020. Also, this webinar is about what we have learnt as lessons from those cyberattacks.
Lessons Learnt
We don't want the year 2021 to be the same. We have learnt our lessons.
At SISA, we have reviewed the cybersecurity failures that resulted in such massive threats and the lessons that can be drawn from them. It is perhaps worthwhile noticing that the emphasis is on hunting the threats before they hunt businesses down.
Large and small businesses – we are all sailing the same seas. And we hope the lessons we have learnt through experience (to be shared in this webinar) will provide some insight and guidance to help business leaders prevent cyberattacks in 2021.
Hunt for known and unknown threats, a proactive measure to tackle adversaries. Detecting the threat before time will not only reduce the cost and attack surface but also minimises recovery time.
Attend this webinar and walk away with:
The Top 10 Biggest Cyberattacks of 2020.
Lessons Learned through our Research & Investigation.
Threat Hunting – A proactive measure to tackle unknown threats.
Who Should Attend?
CISO, CTO, CIO
Information Security Heads
SOC and Cyber Analysts
Anyone responsible for protecting the organisation.