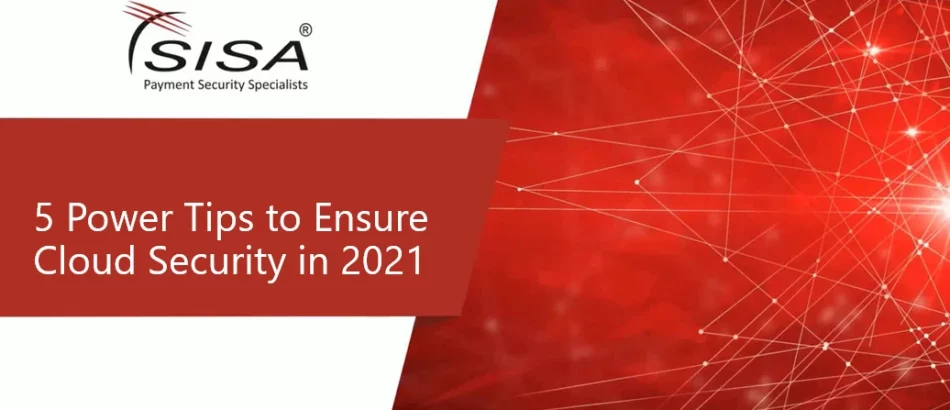 5 Power Tips to Ensure Cloud Security in 2021
2020 was an unpredictable year for adopters of cloud, so we're here to help you reimagine the methods of protecting data and applications on the cloud – and align security controls to emerging regulatory requirements in 2021. 
Companies continued to swarm to the cloud since the pandemic, building on the increasing adoption of both public and private clouds through 2020. When it comes to cloud security, though, most IT departments are faced with budget and time restraints and want to consider it as a mere skill that they need to reinforce. And this has led to disastrous moments of cyberattacks and breaches. In this webinar, our experts at SISA share what 5 things businesses can do right now to secure their cloud infrastructure.
No matter what happens – there are 
5 things you can do right away to ensure cloud security in 2021
Join Kaushik Pandey, Head – Compliance and Testing, SISA, for a discussion and live Q&A about the security framework for cloud adoption, cloud risk and compliance, and cloud security posture management (CSPM) for businesses of all sizes. Learn how to critically assess the applicability of cloud security based on your business industry.
Getting Ahead of the Next Cloud Breach – Witness the 5 Power Tips on This Live Webinar
On this webinar, we shine a light on the following learnings along with the 5 power tips for ensuring cloud security.
Latest cloud threats and vulnerabilities (few examples added)
Cloud security for your industry
5 power tips to ensure cloud security in 2021
Case study
How SISA can help