Slide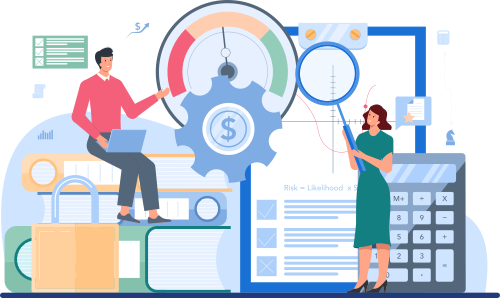 Manage your organization's risk assessment and security-related activities on a single platform.
Supporting organizations with formal risk assessment to disclose vulnerabilities and to build a robust security architecture.
SISA being a PCI Risk and Compliance expert for more than a decade, identified the challenges faced by organizations in anticipating risks and built SISA Risk Assessor, an intuitive Risk Assessment solution.
SISA's Risk Assessor is the first PCI Risk Assessment tool in the market, built based on world-renowned security methodologies, including NIST, OCTAVE, ISO 27001, and PCI DSS risk assessment guidelines. The risk assessment tool has in-built risk libraries from immense experience of industry experts.