Slide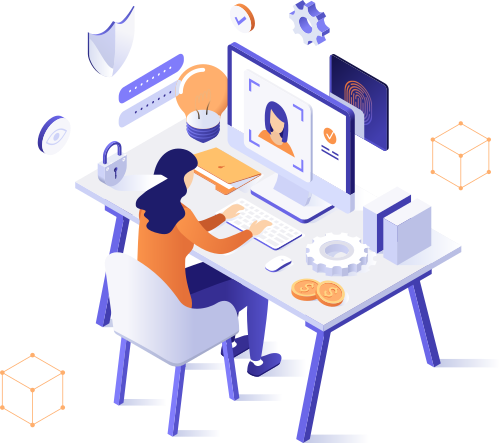 Remote Workforce Compliance Management Tool
Next-generation security analytics tool that empowers your employees to be compliant with corporate policies when accessing sensitive applications and data.
Long-term remote work may alter the risk profile of a company due to numerous compliance obligations such as PCI DSS, HIPAA, SOC2, and ISO 27001. From maintaining compliance with regulations to detecting insider threats, SISA Empower enables businesses to protect sensitive data while empowering employees to work remotely.
SISA Empower is designed with ethical video analytics protocols for businesses managing sensitive data to address the most pressing data security concerns arising from remote-work environments.
SISA Empower is widely accepted among professionals responsible for information security and compliance in the industries.
and other business that processes payments and PII data.